Hydraulic Flange Spreader ,Hydraulic Flange Spreader Set Maximum Spread,Hydraulic flange spreading wedge
Hydraulic Flange Separator is a manual integral hydraulic dilator, inserts the tip into the separation gap, and cranks the hydraulic pump to generate pressure.
Advance internal expansion heads to separate objects,Portable, one-person operation, suitable for narrow space and aerial work.
As long as the socket width greater than 13mm can be inserted for separation.
Clamp body aluminum alloy, very lightweight. Easy to carry.
The design of the step-shaped boom enables each step to withstand less moving parts with full load, which is durable and easy to maintain.
The most traditional of the hydraulic flange spreader tools that are the tethered wedge sets.The integral hydraulic flange spreading wedge are often used for maintenance and istallation procedures.The hydraulic flange head must equipped with hydraulic pump.The pump has to purchase seperately.
Safty Information of using hydraulic spreader
In all installations,how the flange spreading wedge work?
8T hydraulic flange spreader : 8 tons of spreading force generated from 150 FT/IBS of torque
10T hydraulic flange spreader: 14.5 tons of spreading force generated from 10000 psi of hydraulic pressure.
The flange spreader wedge should be placed between the flanges to be spread with the full step
area fully inserted as far as the heel of the chosen step.
When spreading a flange joint,please use two wedges set 180 degrees apart on the joint.This steps ensures
the flange joint can be opened evenly
Lubricating the hydraulic spreader
A grease nipple is located on the handle of each hydraulic spreader.Remove the grease nipple.
Screw the grease nipple into the jaw,attach grease gun and squeeze grease into wedge.
Advance the wedge forward,smear some grease onto the surfaces of wedge.
The slide pins should be greased each time the wedge is used by simply smearing some grease into the slots.
Please be care if removing the flange spreader
Once the joint was spreaded and all works finished.The wedges should be removed from the joint carefully ensuring the tools are released evenly until completely closed.
Please not drop any of the hydraulic spreader component parts.
Storage
The hydraulic flange spreader should be stored in a cool dry place
The hydraulic tools should be smeared with grease.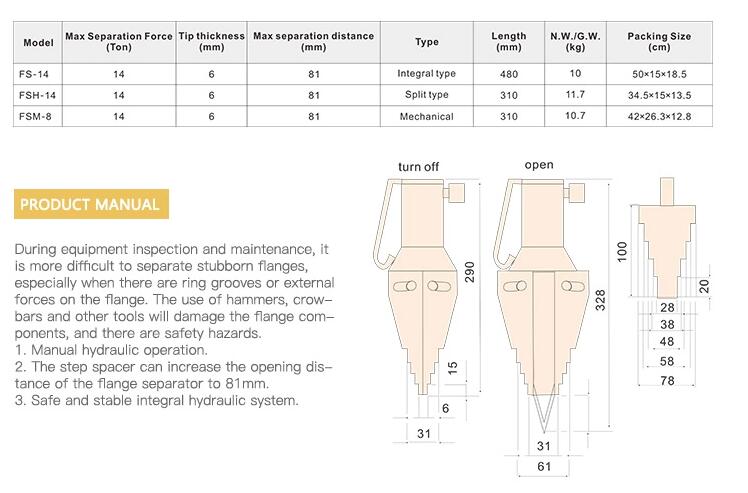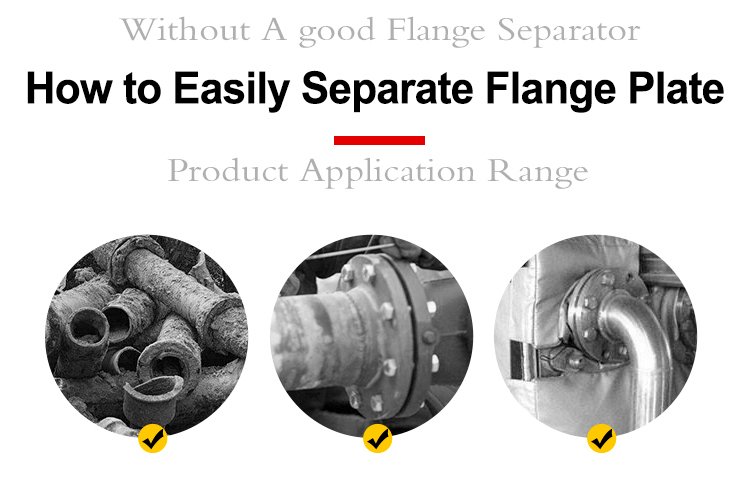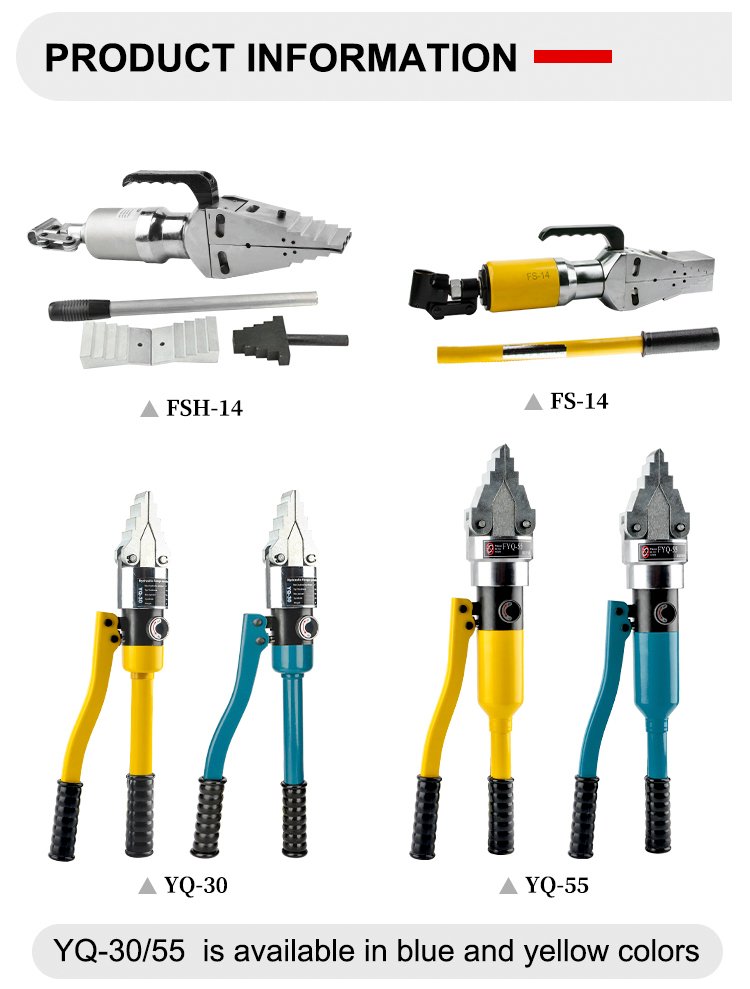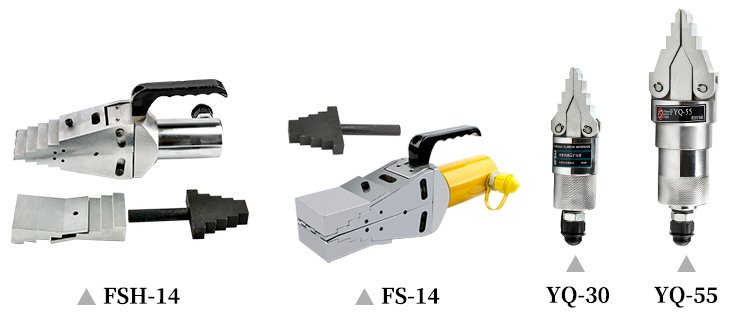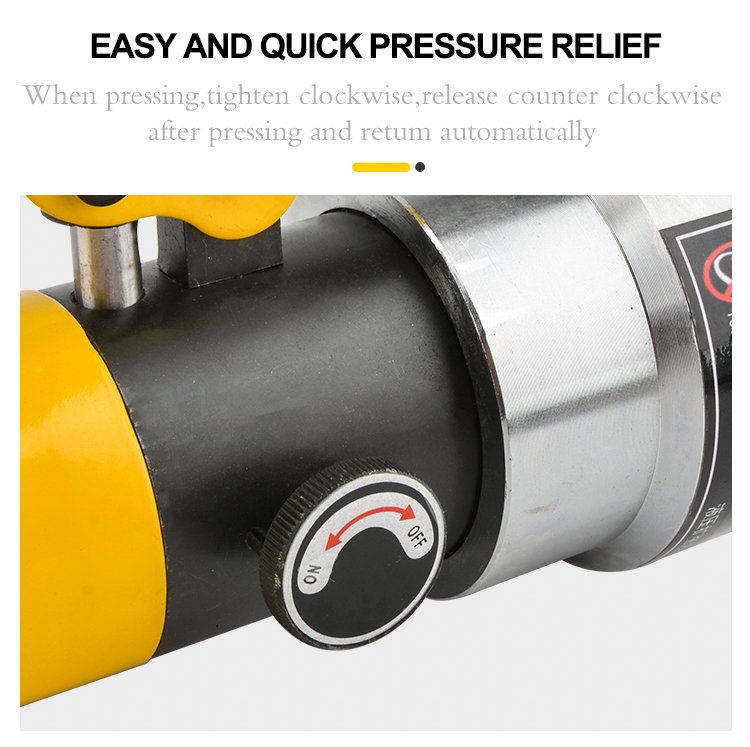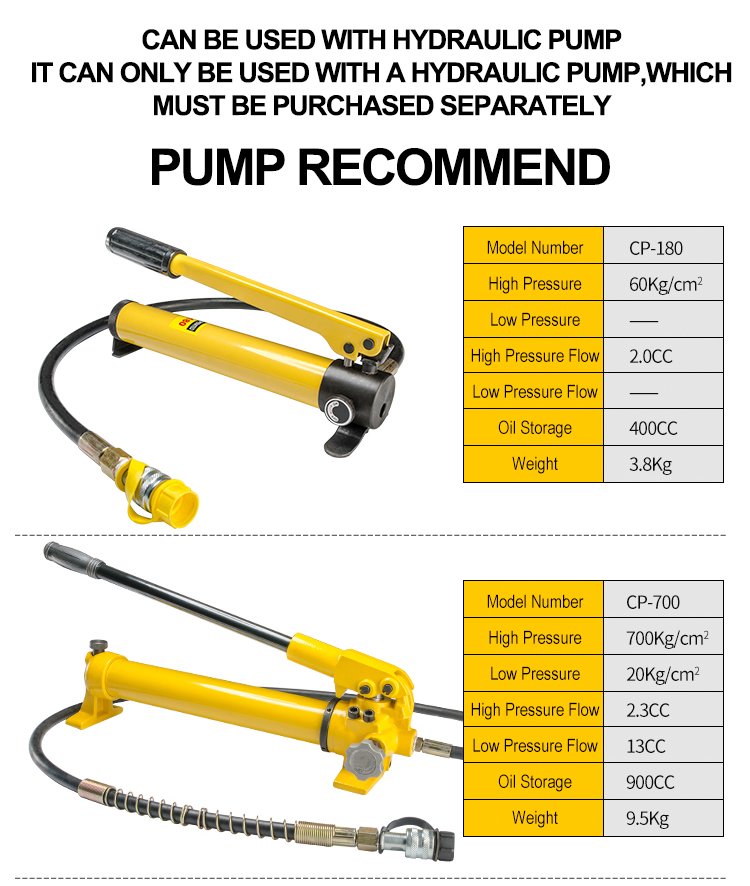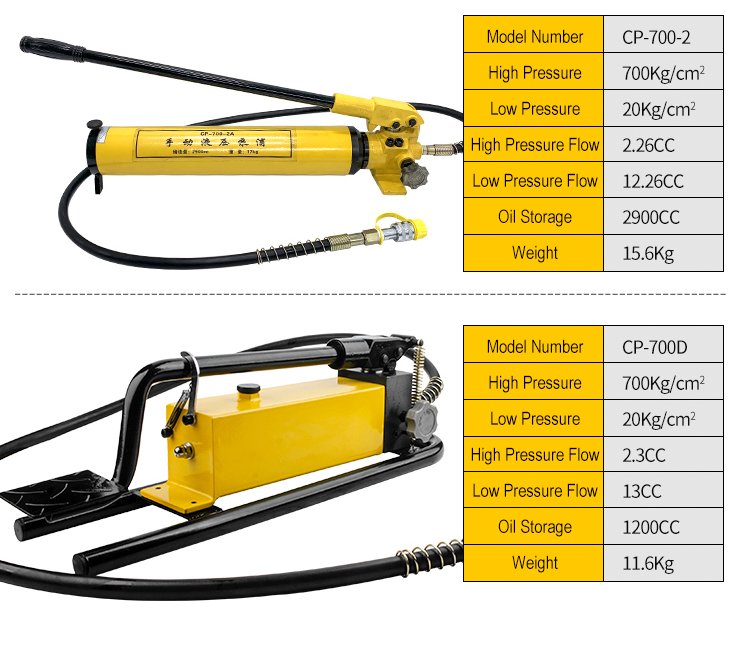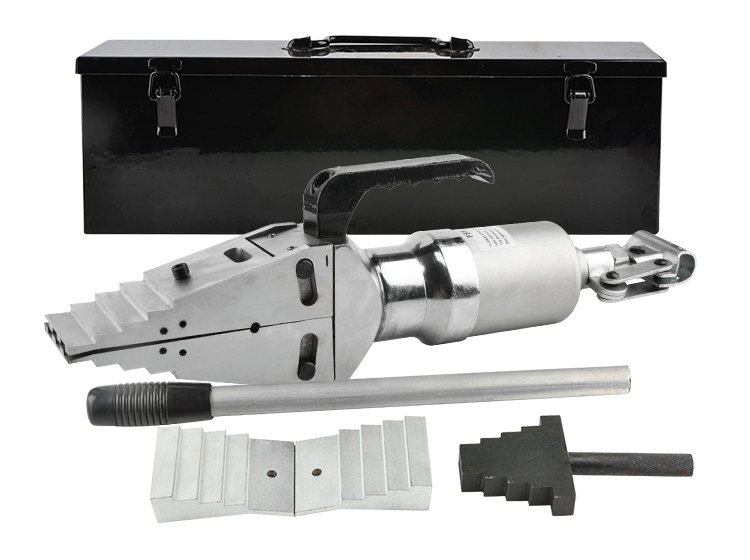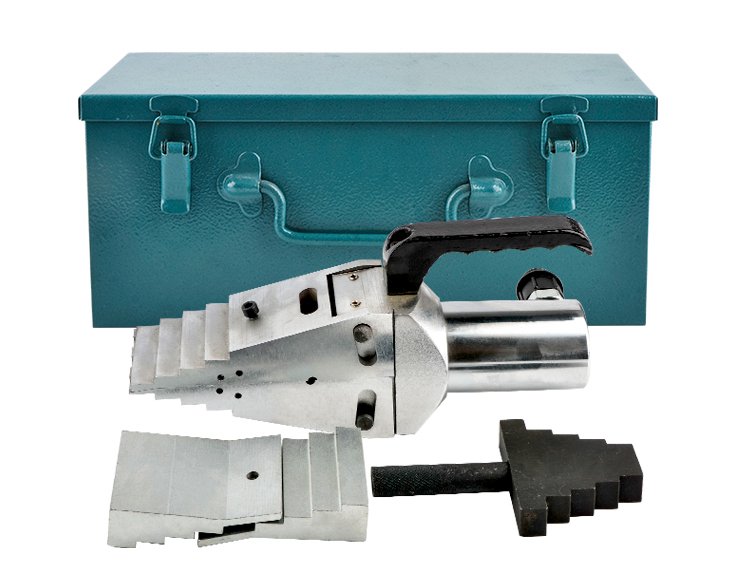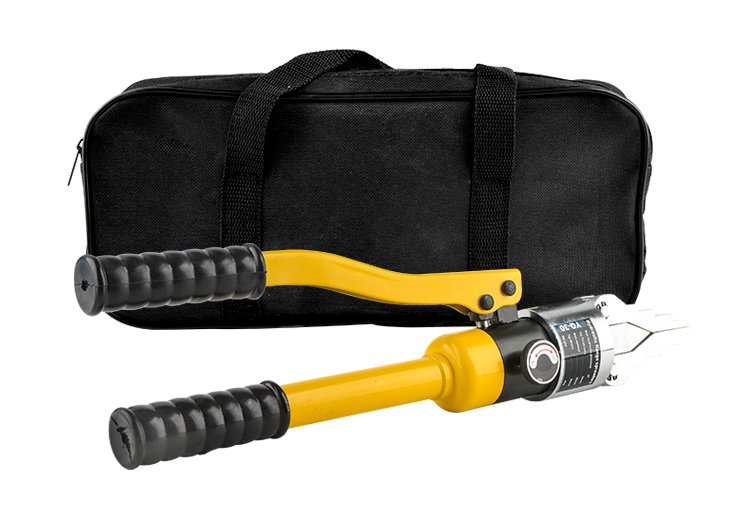 Integral Hydraulic Flange Spreader
| | | | | | |
| --- | --- | --- | --- | --- | --- |
| Model | Output | Cusp Thickness (mm) | Max Expansion Distance(mm) | Max Expansion Distance(mm) | Weight(kg) |
| FSH-14 | 14T | 7 | 81 | 81 | 10 |
| FS-14 | 10T | 6 | 81 | 81 | 11 |
| YQ-30 | 8T | 11 | 50 | 50 | 3 |
| YQ-55 | 12T | 13 | 77 | 77 | 7 |
Separated hydraulic Spreader
| | | | | | |
| --- | --- | --- | --- | --- | --- |
| Model | Output | Cusp Thickness (mm) | Max Expansion Distance(mm) | Max Expansion Distance(mm) | Weight(kg) |
| FSH-14 | 14T | 6 | 81 | 81 | 7 |
| FS-14 | 14T | 7 | 81 | 81 | 9 |
| YQ-30 | 8T | 11 | 35 | 50 | 4 |
| YQ-55 | 12T | 13 | 55 | 77 | 7 |