Hydraulic knockout punch hole driver kit
The  hydraulic punch driver kit makes it quick and easy to punch holes in 11 gauge mild steel, 16 gauge stainless steel. Using widly in Punching Conduit Sized Holes in Mild Steel, Aluminum, Fiberglass and Plastic.
10 Ton Hydraulic Knockout Punch Hole Driver Kit Complete Tool Set with 6 Dies is available
Brand New Complete 10-Ton Hydraulic Punch Driver Kit. It's great for installing and repairing wire pipeline, signal lamp and instrument in metallurgy, petrol, electronics, electrical appliance,chemical industry, ship & machinery and many more.
Features:
6 Dies & Punches Interchangeable to Meet Different Needs
Plastic Grip at the End of the Long Steel Handle
Rotatable ON / OFF Switch for More Safety
Easy Seating with the Brackets on the Bottom of the Hydraulic Pump
Portable Metal Case for Convenient traveling
Two Metal Clasps to Lock the Kit Firmly
Laborsaving and Fast Operation
Accommodating More Material: Stainless Steel, Aluminum, Steel, Plastic etc.
Specification:
Max Pressure:10 ton
Max Thickness for Steel: 3.2 mm ( 11 gauge )
Max Thickness for Stainless Steel: 2 mm ( 14 gauge )
Ram with 31″ High Pressure Hose
6 x Dies & Punches : 1/2″, 3/4″, 1″, 1 1/4″, 1 1/2″, 2″
2 x Draw Studs: 3.1″L x 0.31″Diam & 3.2″L x 0.3″Diam
Total Weight: 25 lbs
Corresponding Size:
Actual Hole Size(0.885″ (22.5mm), 1.115″ (28.3mm), 1.362″ (34.6mm), 1.701″(43.2mm), 1.951″(49.6mm), 2.416″(61.5mm))
Dies & Punches Size(1/2″, 3/4″, 1″, 1 1/4″, 1 1/2″, 2″)
Package Content:
1 x 10-Ton Pump
1 x Ram with Hose
6 x Dies & Punches
2 x Spacers
1 x Piston Shaft
2 x Draw Studs
1 x Sturdy Metal Carrying Case
1 x Manual
Customer Comments
It is hydraulic tool. The unit is very reasonably priced and it works great. I used it to punch a couple of approx. 2″ holes in an electronic equipment rack. It was a four step process, drill a small pilot hole then drill that hole out to around 1/2″. Then you can use the 3/4″ punch to open the hole to allow the larger punch to be used. Finally the larger punch. All in all a good experience. The operation of the punch was easier than expected, no difficult anything.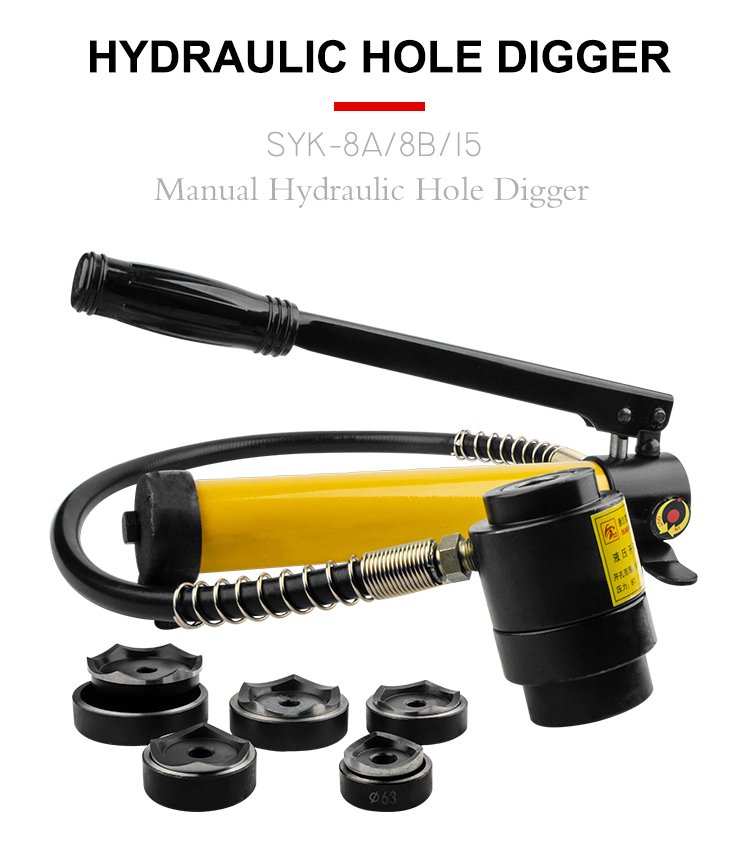 F1 45*45

F2 76.5*76.5

F3  92*92

F4 113*113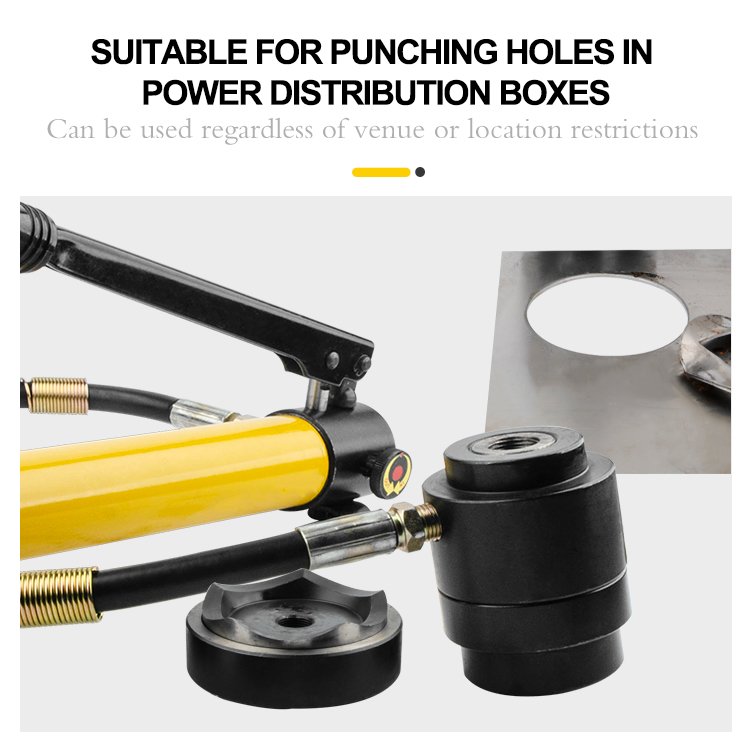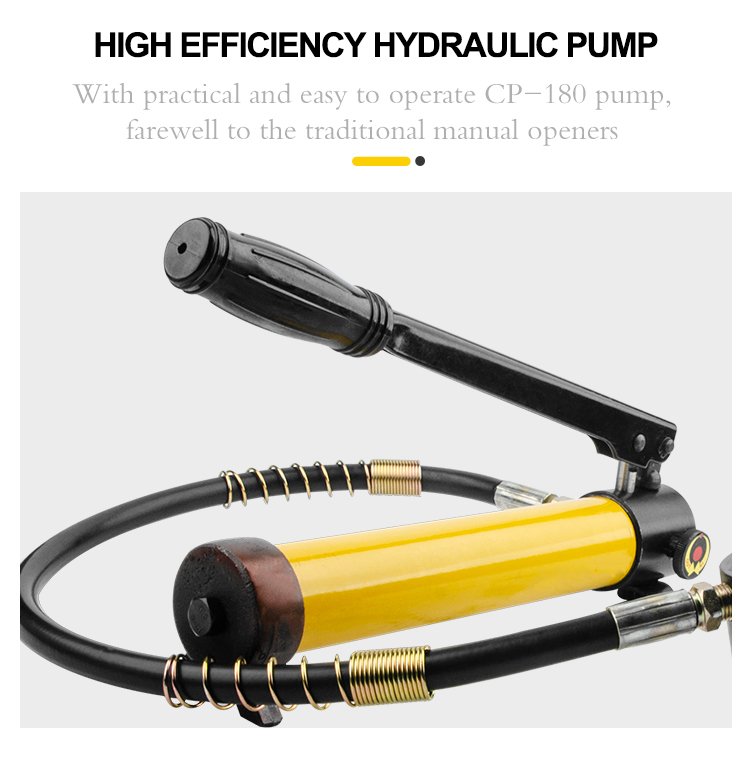 Mould
SYK-8A: Φ16, Φ20, Φ26.2, Φ32.6, Φ39, Φ51 mm
SYK-8B: Φ22, Φ27.5, Φ34, Φ43, Φ49, Φ60 mm
SYK-15: Φ16,Φ20,Φ26.2,Φ32.6,Φ39,Φ51,Φ22,Φ27.5,Φ34,Φ43,Φ49,Φ60,Φ63, Φ76, Φ80,Φ89, Φ101, Φ114 mm