Portable busbar bending machine
To destroy rusted nuts powerfully
Unique angled head allows direct contact with targets
Single-acting, spring return cylinder
Applications include servicing trucks piping industry, gasification, steel construction and mining, switch board, distribution box and electrical working, State Grid construction, underground cable construction, Building construction etc.
With quick coupler, easy to disassembly
Small size, easy to operate.
Every type of screw destroyers is equipped with an integrated blade and connected with a weighted hydraulic cylinder.
Simply cut from one side of the nut, when the tool rotates 1/2 circle, cut the other end again, when the nut
split into two 9.half, you can easily take it out.
Copper and aluminium bars can be bent to your expected angle shape.It is easy to bend iron plate,bend
copper bar,bend aluminium bar.It is also used in electric cabinet industry.Cause it has wheels so it is very
convenient to use.
About Hydraulic Copper/aluminium Bending Machine
Bending machine has 90 degrees and 45 degrees to avoid excessive.
The center position of copper platoon to align with piston center.
The positioning devices could be installed and need to purchase separately.
After installation,the bending effect of copper or aluminium bars can be unified and neat.
When processing narrow material,the material should be placed on the auxiliary rack and raised to the
corresponding height so that the bended plate and the cylinder center can be locked.Narrow edge material
should be processed in the middle,otherwise it will cause jamming and damaging the hydraulic system.
Central position of the alignment piston
When bending the copper/aluminium bar,the limit device can be adjusted according to the width of copper
bar.The center position of the copper bar can be aligned with the center position of the piston before
bending.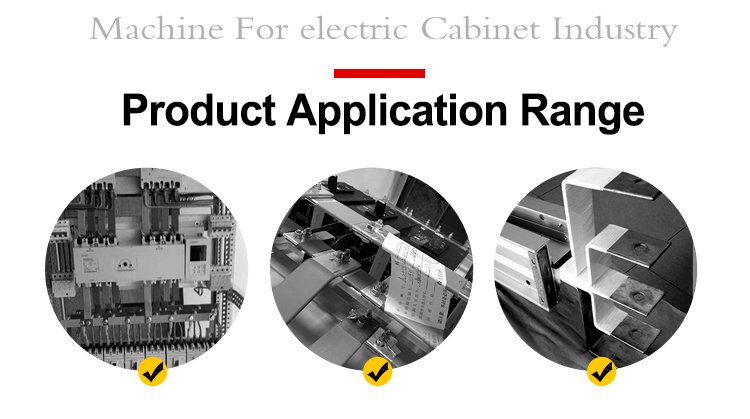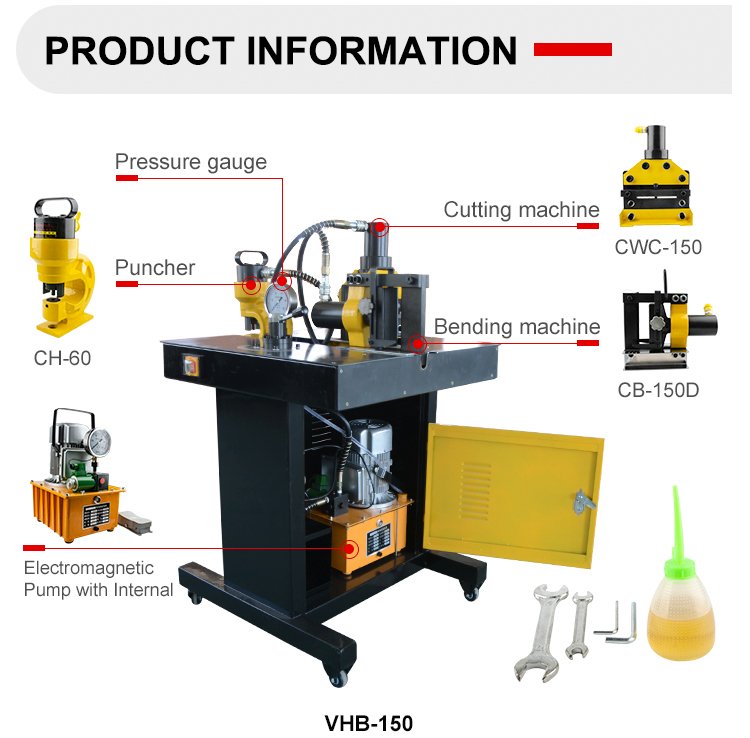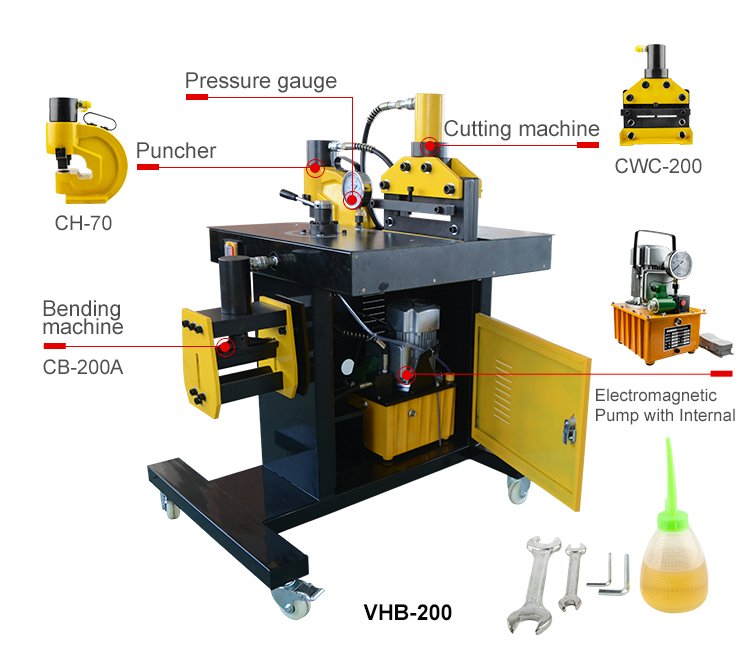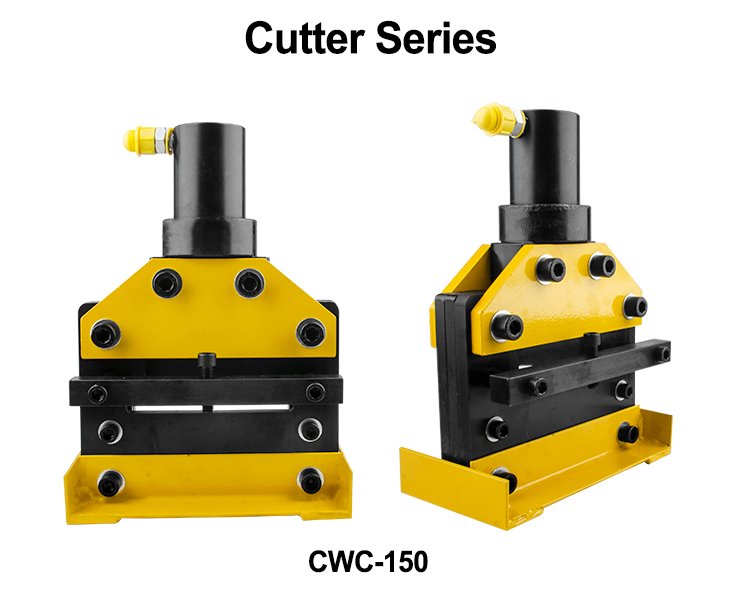 Portable busbar bending machine VHB-410 VHB-200A VHB-401
Cutting,Punching,Flat bending

Outer Force of Bus Bar Cutter

Copper bar/Aluminium bar200mm*12mm

Copper bar/Aluminium bar200mm*12mm

Copper bar/Aluminium bar200mm*12mm

Horizeontal Bending Capability

Standard Assembled Punching Dies

Φ10.5,Φ13.8,Φ17.5,Φ20.5mm